Gord Bamford Thursday December 6 2018 at 8:00 PM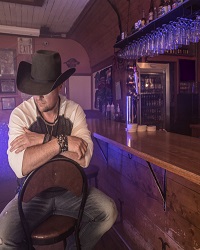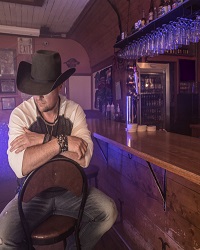 You've selected
Thursday December 6 2018 at 8:00 PM
×
Gord Bamford brings HonkyTonk & Dive Bars Tour 2018 to Port Hawkesbury!!
International country music star and recording artist Gord Bamford stands as one of the most decorated artists in Canadian country music history. No stranger to praise Bamford has amassed an impressive 24 Canadian Country Music Association (CCMA) awards, multi Canadian JUNO Award nominations and is the two time winner (2013/2015) of Nashville's Country Music Association "CMA Global Country Artist" award. Gord Bamford's distinctive sound and song writing ability defines him as one of country music's best neo-traditional artists. Bamford is not an overnight success. He has spent the better part of the last 20 years honing his craft, working to get where he is today. Bamford's eighth studio album Neon Smoke is set to be released in early 2018 and follows his 7th release 2016's Tin Roof, the winner of the 2016 CCMA Album of The Year and nominated for the 2016 JUNO "Country Album of The Year" award. With 22 Top-10 singles in Canada, including the #1 smash hit 'When Your Lips Are So Close' from Gord's 6th studio album, "Country Junkie". Gord has a deep history of creating the songs that country music fans want to hear. 2018's Neon Smoke continues Gord's prolific song writing with the albums debut single, 2017's summer anthem "Livin' On Summertime", breaking the Top 10 at Canadian Country music charts. The follow up single "Ain't It Grand" sees Gord Bamford joining Blue Rodeo's charismatic front man Jim Cuddy to duet on this catchy, fun and ultra-Canadian gem. "Ain't it Grand" debuted on the 2017 CCMA Award's on September 10th, in Saskatoon.
Presented by the Town of Port Hawkesbury, 101.5 the Hawk, Maritime Inns and The Reporter Bear Head Room Thurs., Dec. 6th 8:00PM
Venue
Bear Head Conference Room
606 Reeves Street
Port Hawkesbury NS B9A 2R7
×
This is a general admission performance - the seats are on a first come, first serve basis when you arrive at the venue.
Doors open 1/2 hour prior to start of performance.