Christmas in Cape Breton Matinee Sold Out
Sunday, December 10, 2023 at 3:00 PM AST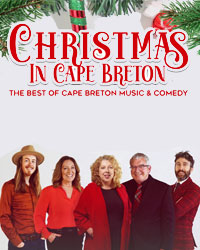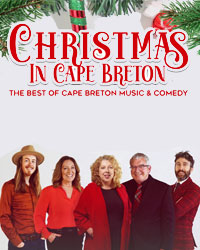 You've selected
Sunday, December 10, 2023 at 3:00 PM AST
×
After fifteen glorious years, Bette MacDonald's Tis The Season is changing things up. Bette and Maynard return in Christmas in Cape Breton with Jordan Musycsyn and Juno nominee and ECMA award winners Wendy MacIsaac and Mac Morin of internationally acclaimed celtic group, Beolach.
This show will deliver two jam-packed hours of belly laughs, lively tunes and songs that celebrate Christmases past! Like its predecessor, this show promises to be an official kick-off to the holidays and for the cast, this is, without a doubt, the party of the season
Presented by: The Town of Port Hawkesbury, 101.5 the Hawk, Maritime Inns, The Reporter
Venue
Saerc Auditorium
606 Reeves Street, Unit 1
Port Hawkesbury NS B9A 2R7
×
We're sorry, the performance of Christmas in Cape Breton Matinee on Sunday, December 10, 2023 at 3:00 PM AST has just sold out or the event is no longer available for sale via the internet if the curtain time is nearing.
×
If you wish to contact the box office at (902) 625-2591, our representatives will be more than happy to assist you.
Hours: Monday - Friday
10:00 AM - 4:00 PM ATZ