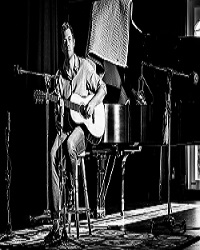 Matthew Barber
When
Occurs on Saturday May 12 2018
Approximate running time: 2 hours
Venue
Event Notes
×
Matthew Barber, with Special Guest Joshua Hyslop, returns May 12 to the Shannon Studio, Port Hawkesbury as his newest album – Phase Of The Moon is released on May 4th. Barber is a two-time Juno nominee, has performed at Granville Green with sister Jill, and has sold over 100 thousand albums worldwide, 10 million streams and earned countless praise for his work. He's also a favourite of ours and it's been way too long since he's been on our stage. We're super-happy he'll be in town on a Saturday night, and opening for him on stage will be Canadian singer-songwriter Joshua Hyslop who has just released his latest single "Home" from his latest album Echos.
​Matthews performances, that make up the new record were captured over three days in the historic Almonte Town Hall in eastern Orio, with its ghosts, high ceilings and Steinway grand piano setting the scene for the recording. Starting with the solo vocal and piano or vocal and guitar as the centre, the tracks were built outwards and took on different shapes as other instruments were added at Friesen's studio in Almonte, as well as back in Toronto where the exquisite string parts were arranged and performed by Drew Jurecka.
Tickets for this show are available at the Civic Centre box office, online at www.phcivic.com and by calling 902-625-2591. Supported by 1015 The Hawk, Maritime Inns, and the Reporter.